At STSFT we are passionate about what we do. Our vision for the future is very simple. We want to deliver excellence in all that we do.
To achieve our vision for excellence we have some key values. Our values are what we believe in at STSFT and what we stand for. They are: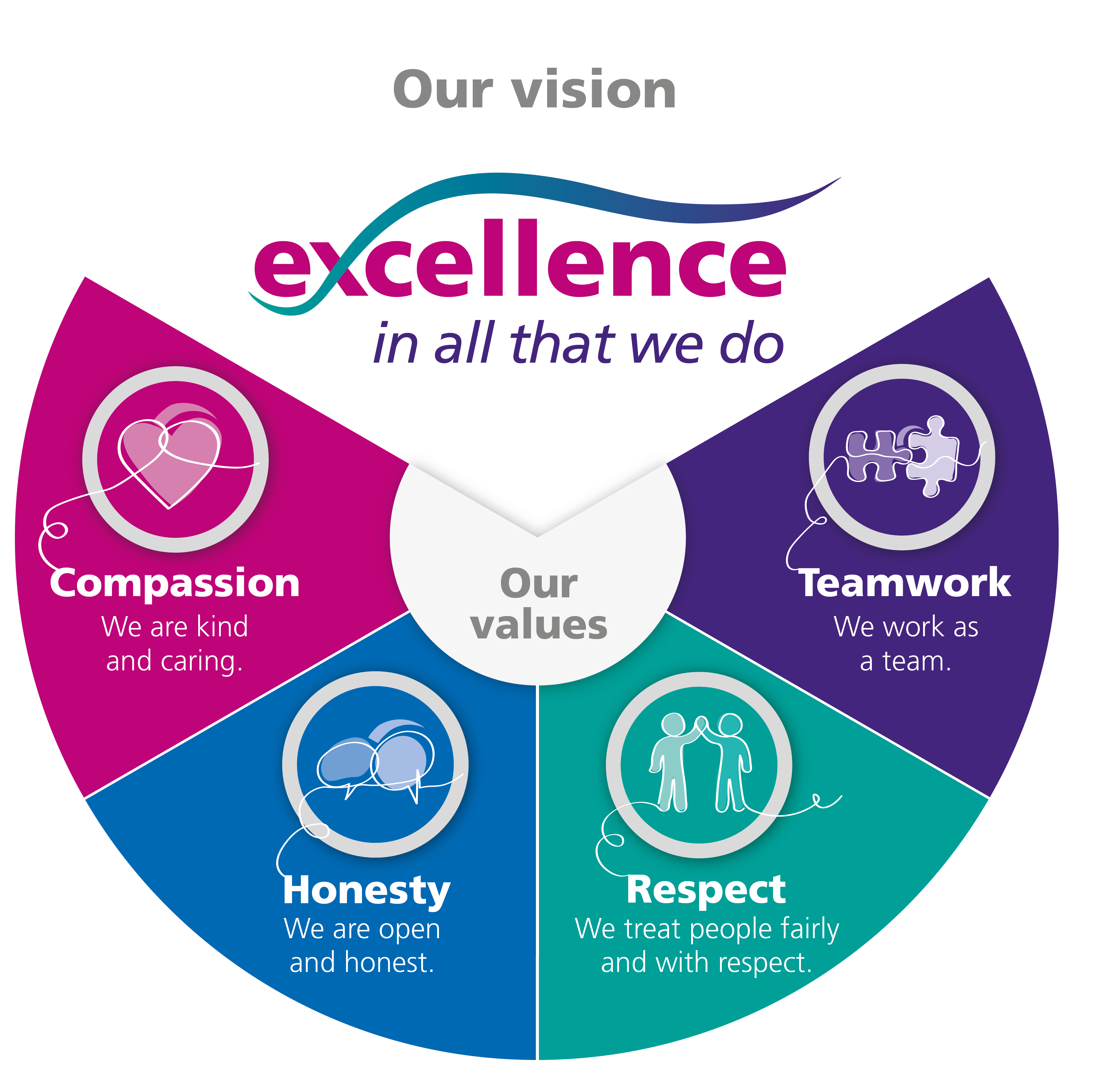 Compassion – we are kind and caring
Teamwork – we work as a team
Honesty – we are open and honest
Respect – we treat people fairly and with respect
Our values make sure we are a diverse, inclusive and great place to be. They set the standards of behaviour we expect every day. This is about how we treat each other to make sure we stay true to our values.
This sets our culture which is very important to us.