Getting you 'one step closer to home' and helping you leave hospital safely
It is our aim to discharge you from hospital as soon as you are well enough. As soon as you arrive, we will want to talk to you about a plan for getting you home.
The team looking after you will discuss with you the expected date when you will discharged. This will be when your hospital treatment is finished. It is important everyone is aware of this date so we can all work towards it.

Why can't I just stay in hospital?
It's important that hospitals can look after those who need hospital care. We must make sure there are enough beds available for people who need to be in hospital. If you stay in hospital longer than you need to, this puts pressure on the hospital. It also means patients who do need to be in hospital have to wait longer for a bed.
People think of hospitals as safe places but they also come with risks. Did you know that:
10 days in hospital leads to the equivalent of 10 years ageing in the muscles of people over 80
Long hospital stays increase your risk of falls, infection and sleep deprivation
The longer you stay, the more dependent you become on others and the more muscle strength you will lose
No-one wants to stay in hospital longer than they need to and it's important to get you back to the comfort of your own home, as soon as it is safe to do so. If you can't go straight home, we will move you to a free, temporary bed in the community. This will happen if you are waiting for a care package.
You may be offered a free, temporary, bed in the community.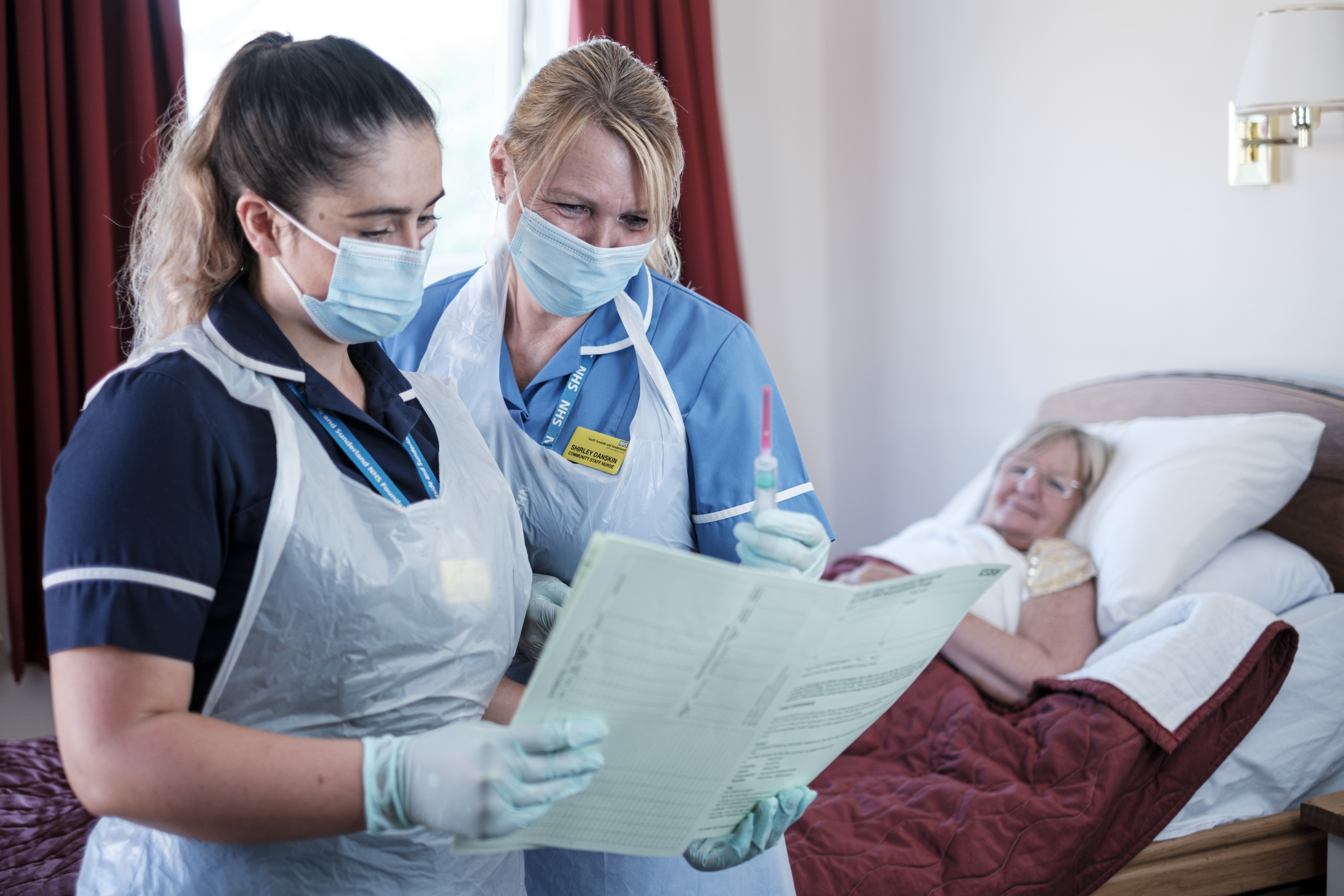 Once your hospital treatment is finished, we want to get you home. If you can't go home straight away or need extra support, we will move
you to a community bed. You will stay here while we organise your care. This doesn't cost you anything.
There are a number of free, temporary community beds in South Tyneside and Sunderland. We will find and transfer you to the first bed that is available in your local area. This might not be closest to where you live, but we will always try to keep you as close to home as we possibly can.

The type of community bed you move to will depend on the level of care you need. You will be moved to a community bed if you need:
Rehabilitation
Specialist care
Further rest until you are ready to go home
A care package
When you move to a community bed it is because you no longer need to be in hospital. It will help with your recovery. It will also help the hospital to run safely.