Published on: 11 March 2020
Staff at a hospital in one of the poorest areas of India are now better equipped to help their local community, thanks to a team of volunteers led by staff from South Tyneside and Sunderland NHS Foundation Trust.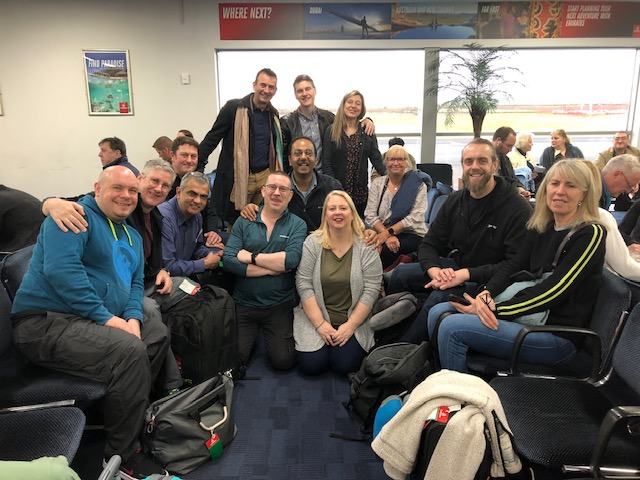 During a week at Walawalkar Hospital in Dervan, on India's West coast, the group of about 20 doctors, nurses and support staff not only performed life-changing operations but shared their skills and knowledge.
This was the 15th mission to the hospital by volunteers from NHS Trusts in the North East and outside the region and from the private sector who each year give their time for free. Their specialities included urology, plastic surgery, orthopaedic surgery, eye surgery, general surgery, gynaecology, radiology and anaesthetics.
Consultant Anaesthetist Dr Sanjay Deshpande, who came up with the idea for the annual medical visit after witnessing the struggles of Walawalkar staff in deprived circumstances, said the latest trip was a great success.
"Our aim is to give staff the ability to provide people in their local community with the healthcare they need and there was a lot of emphasis this year on the educational aspect of our visit. We were able to teach them how to perform procedures and it was truly amazing to witness the sense of empowerment and fulfilment when they were able to reproduce the skills themselves. There is always a lot to gain from teaching and we, in turn, learned a great deal."
The annual trip is arranged through the SVJC Trust charity. Plans are already underway for the 2021 trip. To support it, contact Dr Deshpande on 0191 2024046. To find out more about the SVJC Trust go to www.svjctrust.co.uk