Published on: 3 June 2020
Leading UK kidney consultant Dr Shalabh Srivastava has been appointed as a senior clinical lecturer at Newcastle University.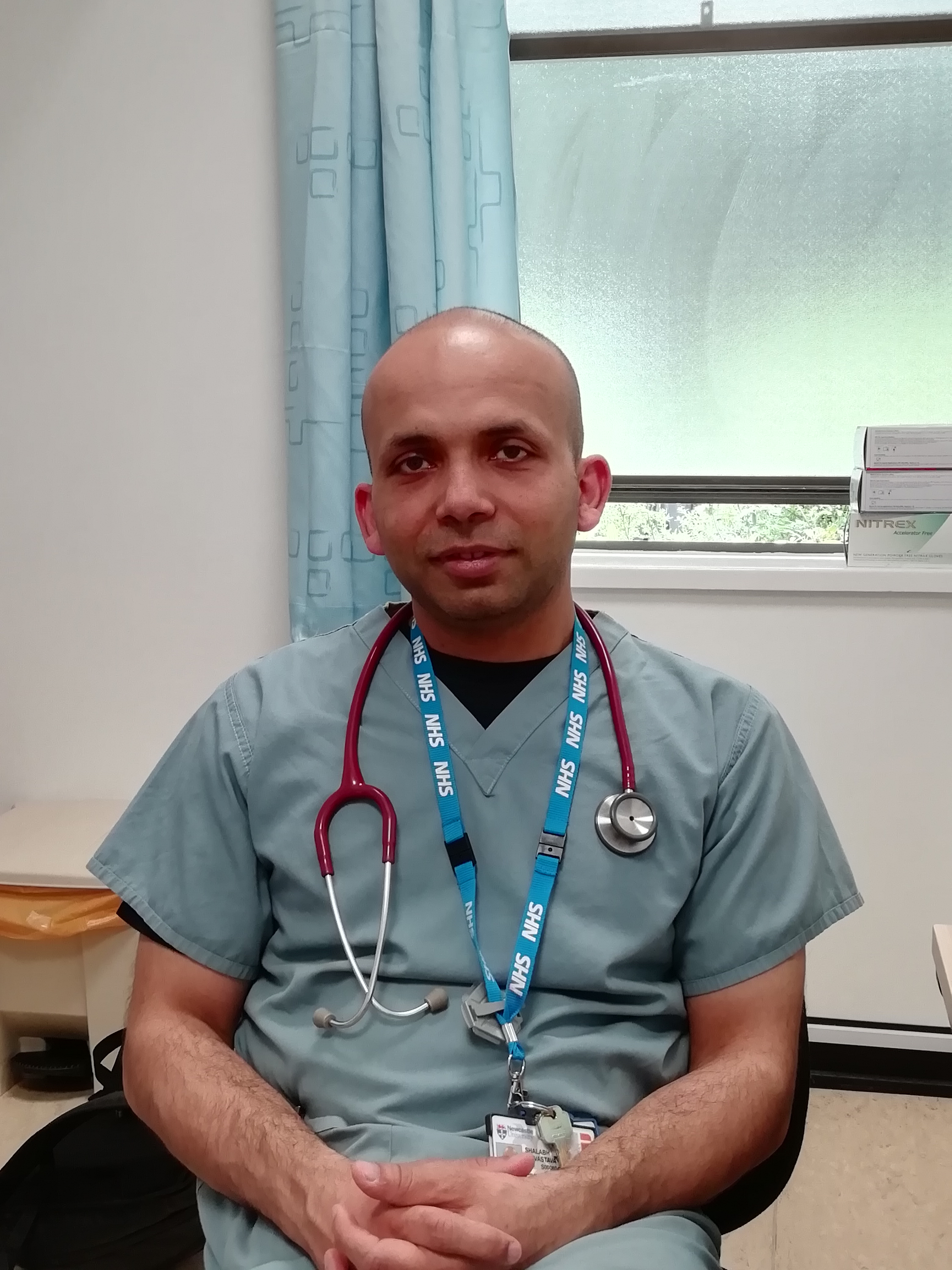 The honour for Dr Srivastava, who works at South Tyneside and Sunderland NHS Foundation Trust, is for his research work and for his teaching at the Trust and the university.
Along with fellow researchers at Newcastle University's Institute of Genetic Medicine, led by Professor John Sayer, he is currently studying polycystic kidney disease (PKD) which, with an incidence in the range of 1 in 400 to 1 in 1,000 people worldwide, is the most common inherited cause of kidney failure. Those with it have a 50% chance of passing it on to their children.
In his own renal genetics clinic at South Tyneside and Sunderland NHS Foundation Trust, Dr Srivastava sees around 125 patients from the North East and North Cumbria who have autosomal polycystic kidney disease. He was recently awarded a grant by the PKD charity to study this condition further.
Dr Srivastava said of his Newcastle University appointment: "These positions are sought after so I am delighted on behalf of myself and the Trust to have been granted this distinction. I want to thank the Trust, without whose continuous support I would not be able to pursue my research."
Dr Srivastava was instrumental in a breakthrough paving the way for genetic therapies for inherited kidney diseases in an earlier project on Joubert syndrome. With his Newcastle University colleagues, he identified for the first time how to halt kidney disease in Joubert syndrome, a brain disorder causing varying degrees of physical, mental and, sometimes, visual impairments. The researchers found it was possible to use a strand of engineered DNA to trick the cells' own editing machinery to bypass the mutation that causes the kidney damage - a technique known as 'exon-skipping'. Work is ongoing to pave the way for the use of this therapy in humans in relation to kidney disease.
Dr Srivastava said: "Gene editing to the kidney had previously been thought to be too difficult so it is very exciting to be part of such a significant development which has the potential to help patients with life-limiting, inherited kidney conditions all over the world by offering genetic therapy to correct the gene mistake within kidney cells."