Sunderland Urology Department covers a wide area including spoke sites at Durham Treatment Centre and South Tyneside. All in-patient procedures are carried out at Sunderland but day case procedures can be carried out at spoke hospitals.
Ward D41 is the Urology ward at Sunderland Royal Hospital and is a 27 bedded mixed ward.

Our Urology Rapid Assessment Unit is a service which can be accessed by patients who require emergency urological assessment. Referrals are taken from your GP, District Nurse, Paramedic pathway and Emergency Department.

We provide service for both urological benign and cancer such as lithotripsy, flexible cystoscopy, vasectomy, andrology and functional urology as well as cancer services for prostate, kidney also provides specialist service cyroablation, testicular, bladder and supra-regional centre for Penile cancer.

Outpatient service provision can be provided at Urology Treatment Centre, Durham Treatment Centre and South Tyneside Hospital.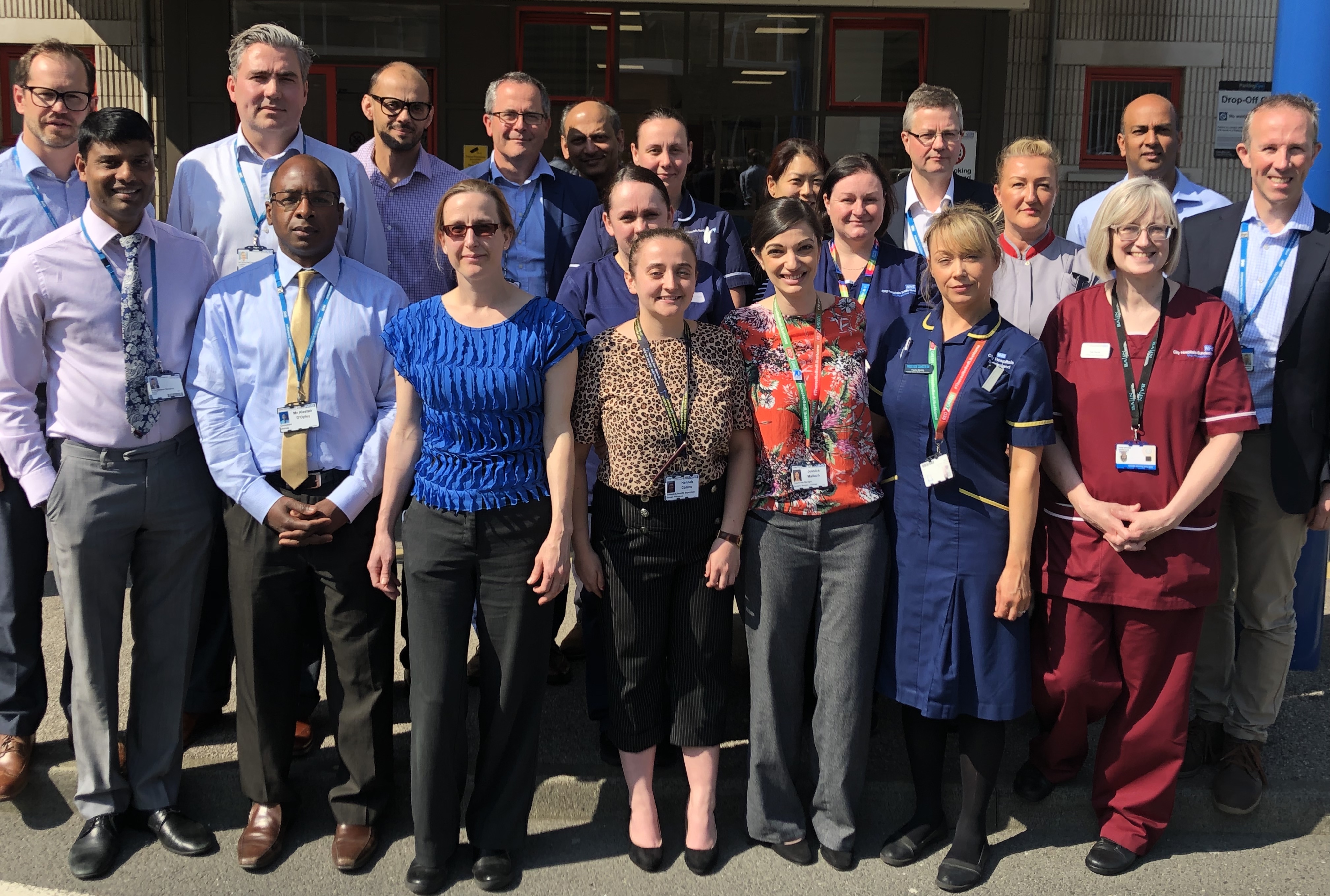 Contact us
Urology Treatment Centre, Sunderland - 0191 5699800
Durham Treatment Centre - 0191 5410266
Urology Rapid Assessment Unit - 0191 5656256 Ext 47320

Routine and urgent queries

2WW/suspected cancer (1st appointment)
Sunderland Royal Hospital
Urology Treatment Centre - 0191 5699800
Urology Investigation Unit - 0191 5410034
Urology PAAC - 0191 541004
Sunderland Royal Hospital Ward D41 - 0191 5699741
Ward D46 - 0191 5699746
Ward D47- 0191 5699747
Finding us
Sunderland Royal Hospital
Urology Treatment Centre
The Urology Treatment Centre is located on Sunderland Royal Hospital B level. The centre has a dedicated entrance located to the right of the hospital main entrance off Kayll Road.

Ward D41
Ward D41 is located on D level of Sunderland Royal Hospital, with access from either Chester Wing Outpatients or Main Entrance by taking the stairs or lift to D level.
Our team
Sunderland Royal Hospital
Divisional General Manager – Lorraine Nelson
Directorate Manager – Jessica Hutchings
Clinical Director - Mr Benjamin Jenkins
Matron – Angie Bell
South Tyneside District Hospital
Gayle Adams: 0191 404100 Ext 2236
Bronia Thomas: 0191 404100 Ext 1197