Published on: 27 May 2020
Dr Andy Mellon will retire this summer after 24 years as a Consultant Paediatrician at Sunderland Royal Hospital.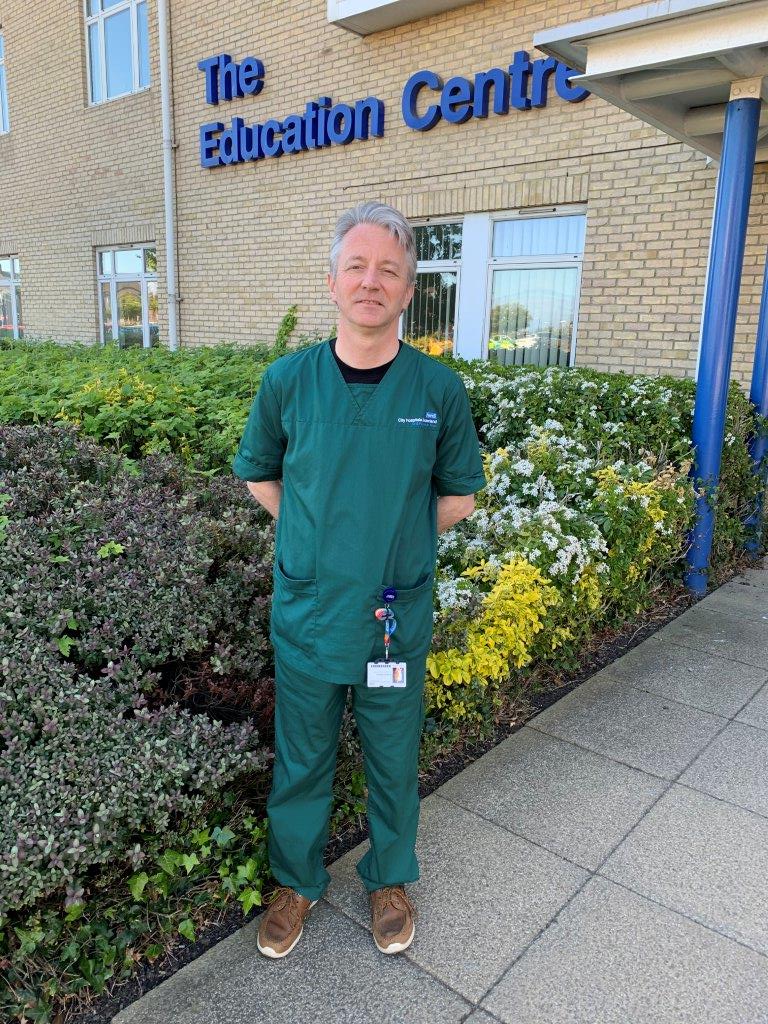 Dr Mellon has fulfilled a frontline role throughout this time, combining it with his educational role representing Newcastle University's Medical School at South Tyneside and Sunderland NHS Foundation Trust. He is not leaving the Trust completely, however; from the autumn, he will continue to do some limited clinical work in paediatric gastroenterology.
Chief Executive Ken Bremner said: "Over the course of almost a quarter of a century, Andy has worked to support the needs of countless local children and their families. Alongside this extremely important, high-pressure role, he has worked tirelessly in the field of medical education - training and inspiring the doctors of the future. On behalf of the Trust, I'd like to thank him for his fantastic contribution. I wish him all the best in retirement, although it's good to know that we will not be losing his vast knowledge and skills entirely as he will still be involved in some clinical work."
Dr Mellon, whose work has covered general and emergency paediatric medicine, as well as paediatric gastroenterology, said: "I want to thank everyone in the Trust who has been involved in helping me over the years, in my clinical role and since my first undergraduate teaching role as clinical skills lead way back in 1999.
"I have been blessed over the years to work with a fantastic group of colleagues who look after each other. I have also been privileged to share in the lives of thousands of children and their families. Hopefully, I have been able to provide them with help and support when they have needed it and I will miss my regular contact with them."
He added: "My COVID experiences over the last, few, hectic weeks leave me feeling very positive about the future of the Trust, including its undergraduate training. Clinicians have been working in incredibly challenging settings yet they have continued to support our work with medical students who have been completing their final year programme. In fact, everybody has been supportive and helpful in seeing them through to the conclusion. From the teaching team and the teaching support staff, to the clinical staff and senior management teams in the Trust, the response has been phenomenal in supporting the medical students to complete their training and qualify as doctors at this extraordinary time."
In the coming weeks, Dr Mellon will hand over to his successor as the Trust's link with Newcastle University's Medical School, Intensive Care Consultant Dr Mark Carpenter.