Published on: 15 April 2020
Kind hearts supporting the NHS in South Tyneside and Sunderland
People in South Tyneside and Sunderland who are dealing with the turmoil caused by coronavirus are still finding it in their hearts to support their local NHS.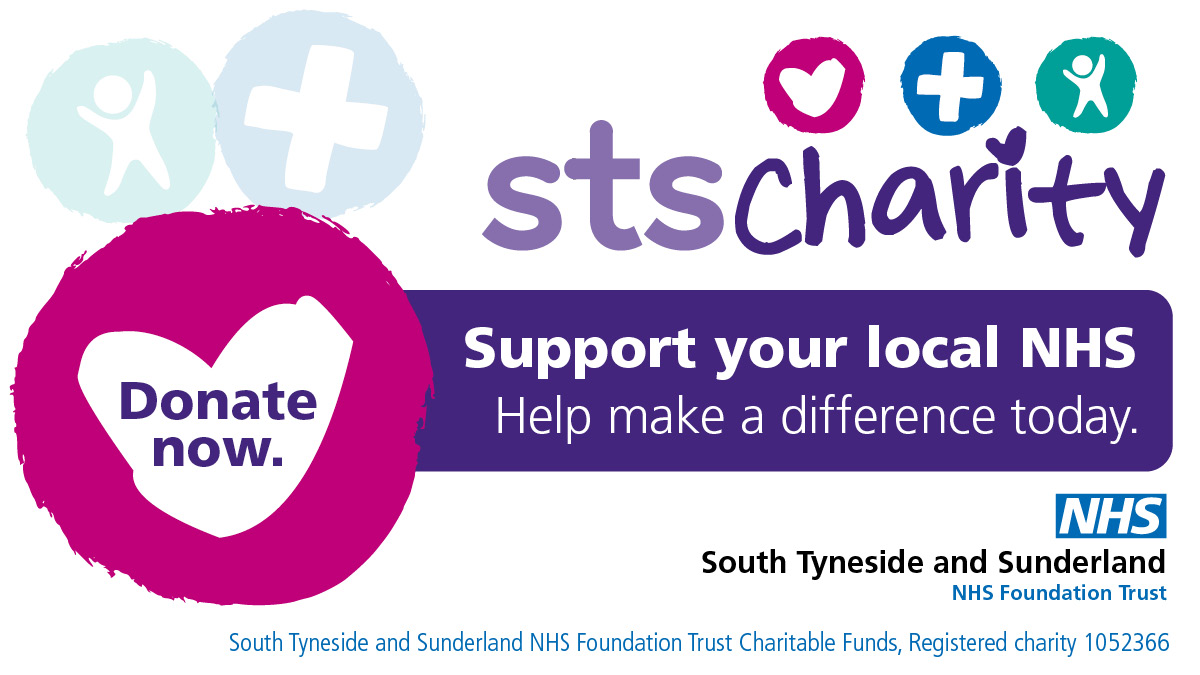 South Tyneside and Sunderland NHS Foundation Trust's general charitable fund received donations totalling £8,500 in the last two weeks alone from members of the public who wanted to do something for staff, who are going above and beyond to ensure excellent patient care in the extremely challenging circumstances. It is being used to provide them with items such as water and snacks to help keep them going.
The Trust's charitable fundraiser Philip Bithell said: "We have been amazed and very touched at the reaction of people who must have their own worries and concerns but who want to show our staff how much they appreciate what they're doing. We're looking at other ways in which we can use the money to support staff at this difficult time."
South Tyneside and Sunderland NHS Foundation Trust's charities help to make a difference for patients and their families by providing things that are outside of usual NHS funding but which mean so much to people - from artwork to additional equipment and much, much more.
Anyone wishing to make a donation to the Trust's general charitable fund, or to a specific ward, department or service, can find information at www.stsft.nhs.uk/our-charity/donate-now