Published on: 5 February 2020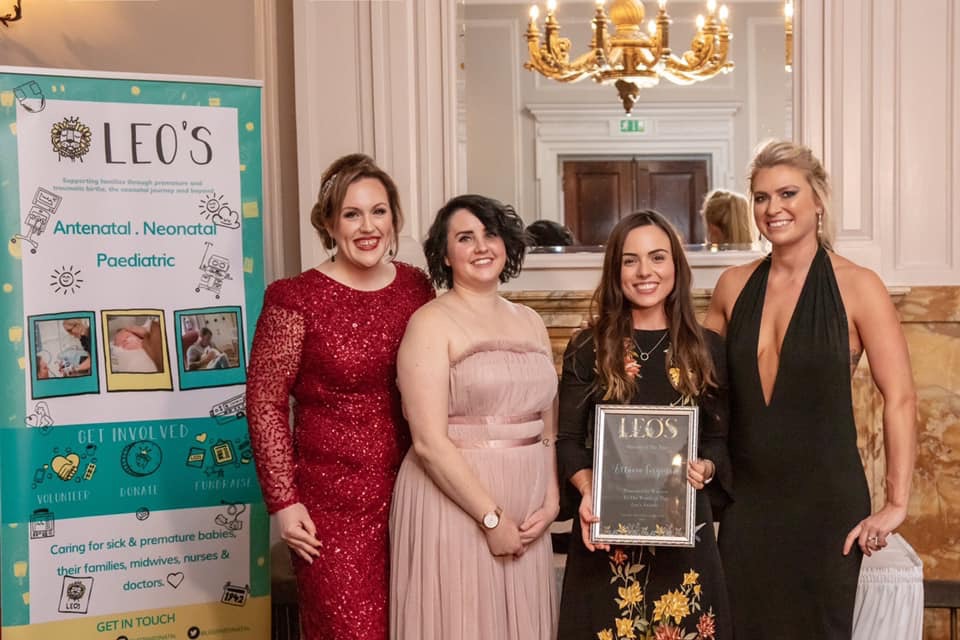 A touching nomination from the mum of a premature baby born at Sunderland Royal Hospital led to Ottavia Ferguson being named Midwife of the Year in the first Leo's Awards.
The awards were set up by charity Leo's to celebrate families and staff on the neonatal journey in the North East.
Ottavia was awarded the Midwife of the Year title for making a significant difference to one family after the mum went into premature labour at 26 weeks and was transferred to Sunderland Royal Hospital so her baby could be cared for in the neonatal unit there.
There was an emotional reunion at the awards ceremony when Ottavia met the family for the first time since the delivery - including the baby who is now one-year-old and described by his mum as her 'beautiful 2lb 8oz miracle'.
In nominating Ottavia, the mum said: "After nine years of unexplained infertility and two failed rounds of IVF, my dreams came true when I found out I was pregnant naturally. I had a difficult pregnancy, marred by anxiety and a dread that something terrible would happen."
She said Ottavia never left her side following her arrival at Sunderland Royal and added: "She supported me through the most harrowing and distressing day of my life. She delivered my boy safely into the world and I will never ever forget her for as long as I live.
"Giving birth to a premature baby is terrifying; the uncertainty and unexpectedness of it all creates a situation you would hope to never be in. You grieve for the bits you've missed in pregnancy and celebrate every milestone no matter how tiny. Without these amazing midwives I'm not sure we could make it through."

Ottavia, who has just celebrated six years as a qualified midwife working at Sunderland Royal Hospital, said: "I was overwhelmed when I saw the nomination and it was very emotional meeting the whole family at the awards. The baby was so tiny and vulnerable when I last saw him and it was lovely to see him looking so happy and healthy. Being a midwife is not just a job, it's part of me. There are times when it is hard and stressful but I couldn't do anything else."
Leo's was set up by Teesside mum Lottie King in memory of her son, Leo. She said: "Midwives are a key part of the journey of families who deliver premature babies or babies who need neonatal care and we wanted to recognise the incredible role they play in this. We were delighted when Ottavia won the award for the support she gave to a mum prior to the baby being cared for in the neonatal unit."
Ottavia is part of an exceptional team. Maternity services at Sunderland Royal Hospital have been rated as the best in the NHS in a newly-published national survey which measures patient satisfaction in maternity care. The Care Quality Commission's 2019 survey of 'women's experiences of maternity care' revealed maternity services at Sunderland Royal Hospital as the best performing nationally with the most positive responses to the survey (88%) when compared to all other Trusts and a national average of 78%. Sunderland Royal Hospital was also rated as the best performing across the whole of the North East and North Cumbria when it came to the care and attention women received in hospital after the birth of their babies.