Published on: 12 May 2020
Sunderland Royal Hospital Intensive Care Consultant Dr Mark Carpenter has been appointed as a Director of Undergraduate Medical Education for Newcastle University's Medical School.
He will take over the prestigious role representing the university at South Tyneside and Sunderland NHS Foundation Trust from Dr Andy Mellon, who is a Consultant Paediatrician at Sunderland Royal.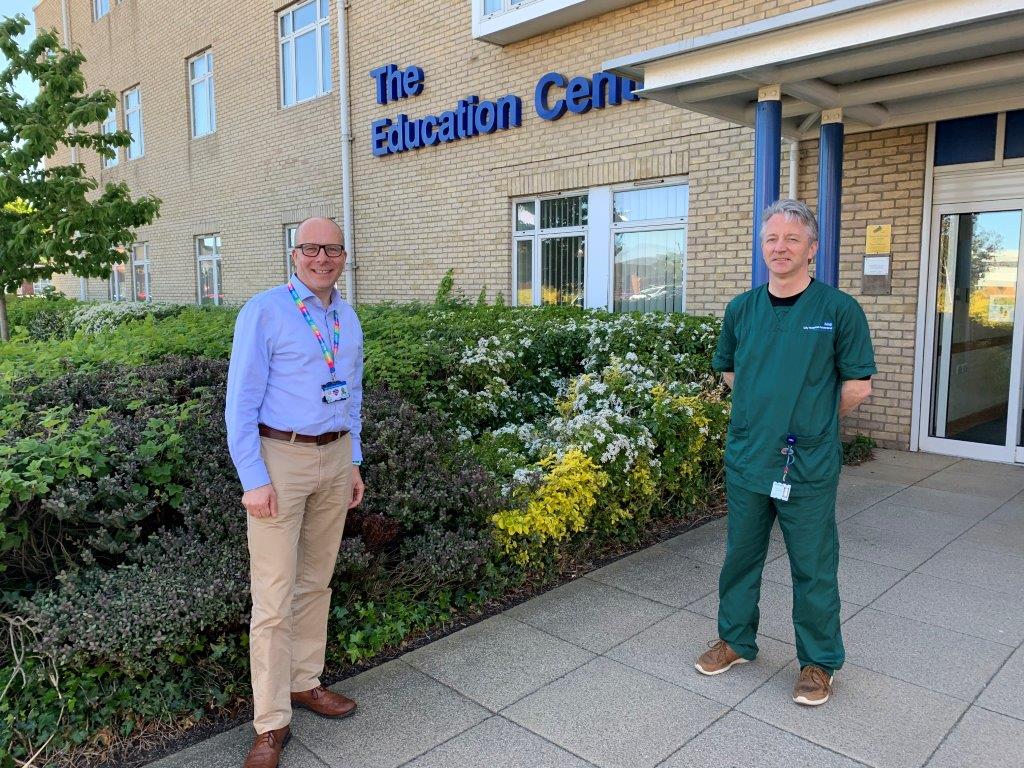 Dr Carpenter, who is originally from York, went to medical school in Edinburgh and trained in medicine, anaesthesia and intensive care medicine in the North East, including in Sunderland, as well as in the Midlands and New Zealand among other places. Since his appointment as a consultant at Sunderland Royal Hospital in 2004, he has been involved in both postgraduate and undergraduate teaching. He is currently the Trust lead for final year medical student training in Medicine and is the University course lead for the new Acute and Critical Care course in the new Bachelor of Medicine and Bachelor of Surgery (MBBS) curriculum.
He said he was proud to have been given this latest opportunity as a clinical educator, providing clinical and academic leadership to the undergraduate programme in South Tyneside and Sunderland NHS Foundation Trust and acting as the key link with Newcastle University.
"I have always enjoyed teaching and I am very much looking forward to this new challenge and to building on Andy and the team's great work with the undergraduate medical education programme at our Trust. My aim is to ensure that medical education continues to be recognised as core business for our Trust and that we continue to play our part in ensuring that Newcastle University delivers excellent medical education.
"Together, we want to train the best doctors of the future and give them an experience that makes them want to stay in the North East to progress their careers after graduation. Hopefully, many of them will find their experience with our teams and patients so inspirational that they will stay with us to provide local patients with the very best medical care in the years ahead."
South Tyneside and Sunderland NHS Foundation Trust's Director of Medical Education, Consultant Gastroenterologist Dr Simon Panter, said: "We are delighted that Mark has been appointed to this important role. He is an experienced clinical educator, with an in-depth knowledge of undergraduate studies, and will bring great expertise to his new role. I would also like to take this opportunity to thank Andy for his outstanding contribution to undergraduate education."
Dr Mellon added: "I want to wish Mark and the team at South Tyneside and Sunderland NHS Foundation Trust all the best going forward. Mark is an experienced clinical teacher and has shown a flair for organisation and innovation in medical education and I am sure he will be an effective leader for the department. I want to thank everyone in the Trust who has been involved in helping me over the years, from my first undergraduate teaching role in 1999 as clinical skills lead."