Published on: 9 August 2019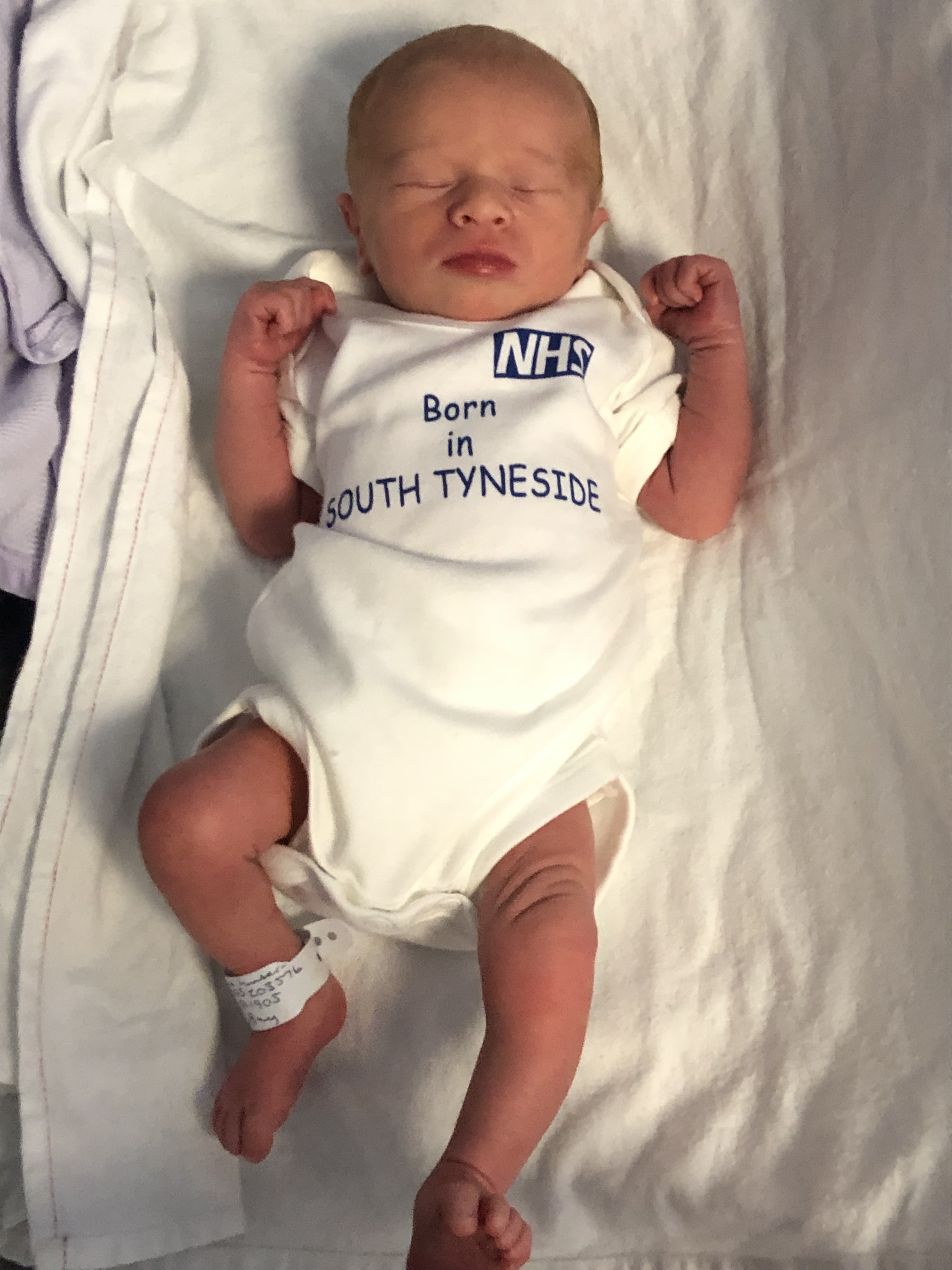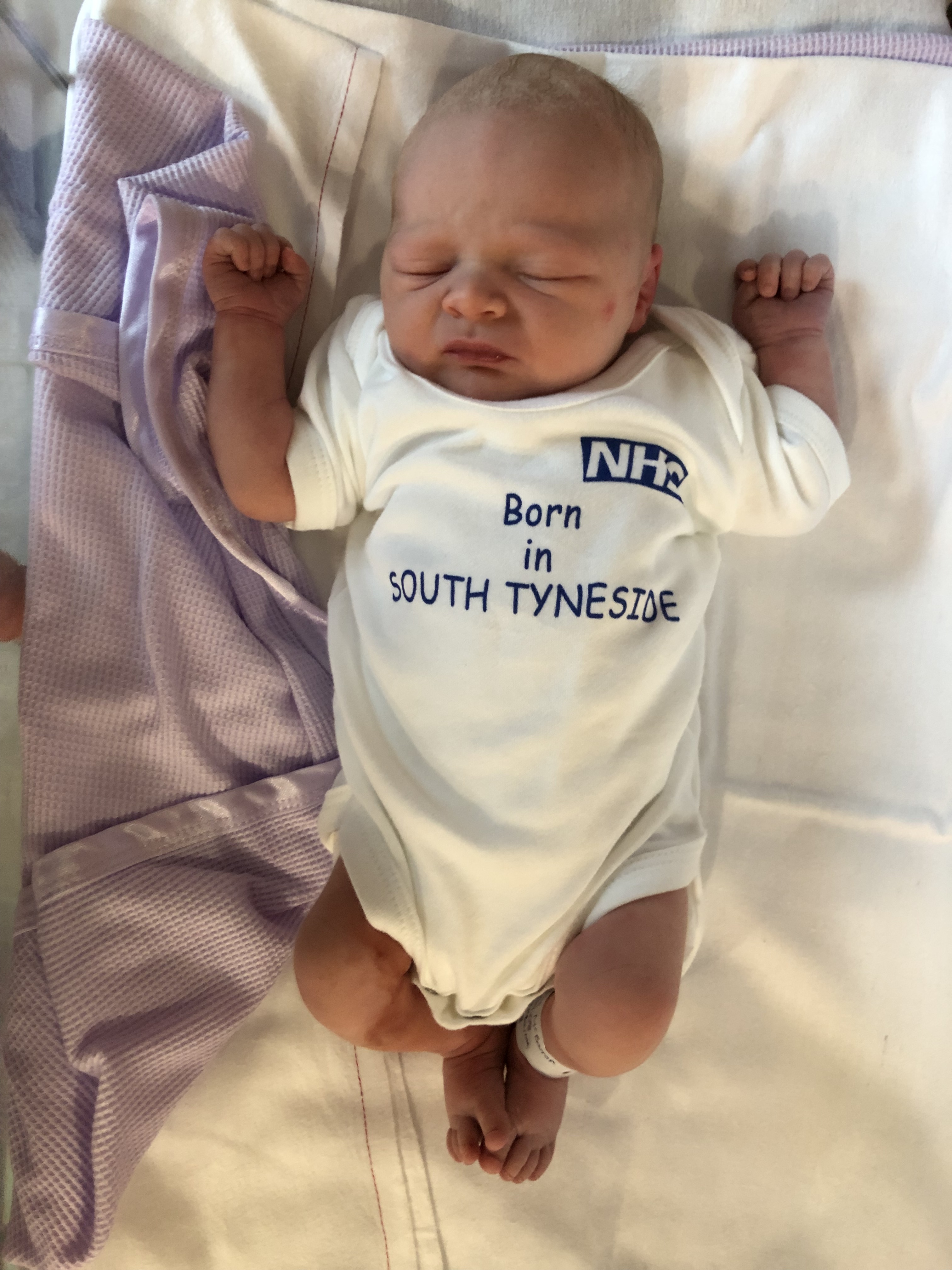 Midwives at South Tyneside District Hospital's new Midwifery-Led Birthing Centre are over the moon after welcoming the unit's first baby boy and another baby girl.
Three babies have now been born at the Midwifery-Led Birthing Centre in South Tyneside, which opened on Monday.
Charlene Luther, 30 and Daniel Mayne, 34, both from South Shields, welcomed their new baby boy at 7.05pm on August 8.
Weighing just 5lb 14 ounces, Riley is the couple's fourth child as he joins brothers Andrew (10), Dylan (4), and Logan (2) – with all boys being born at South Tyneside District Hospital.
Midwife Joanna Wylie, who delivered baby Riley, has worked at the Maternity Unit at South Tyneside for almost five years.
Mam Charlene, said: "I've had brilliant care while I've been here, Joanna really looked after me and made me feel comfortable.
"I've had all of my boys at South Tyneside and the midwives are great. The new unit is brilliant; and you get your own room which is much better. You can have more visitors who can come and go – it's just more relaxed."
Proud Dad Daniel commented: "The midwives are fantastic, they really know what they are doing. I couldn't praise them more."
First-time parents from Hebburn, Katie McBarron, 24, and Josh Moffett, 26, welcomed their baby girl Mila at 9.08am on August 9.
Weighing 6lb 1 ounce baby Mila was helped into the world by long-serving Midwife Sheila Burns, who has worked in Maternity at South Tyneside for 30 years.
New mam Katie, said: "The staff are lovely, the rooms are lovely, the whole experience has been excellent.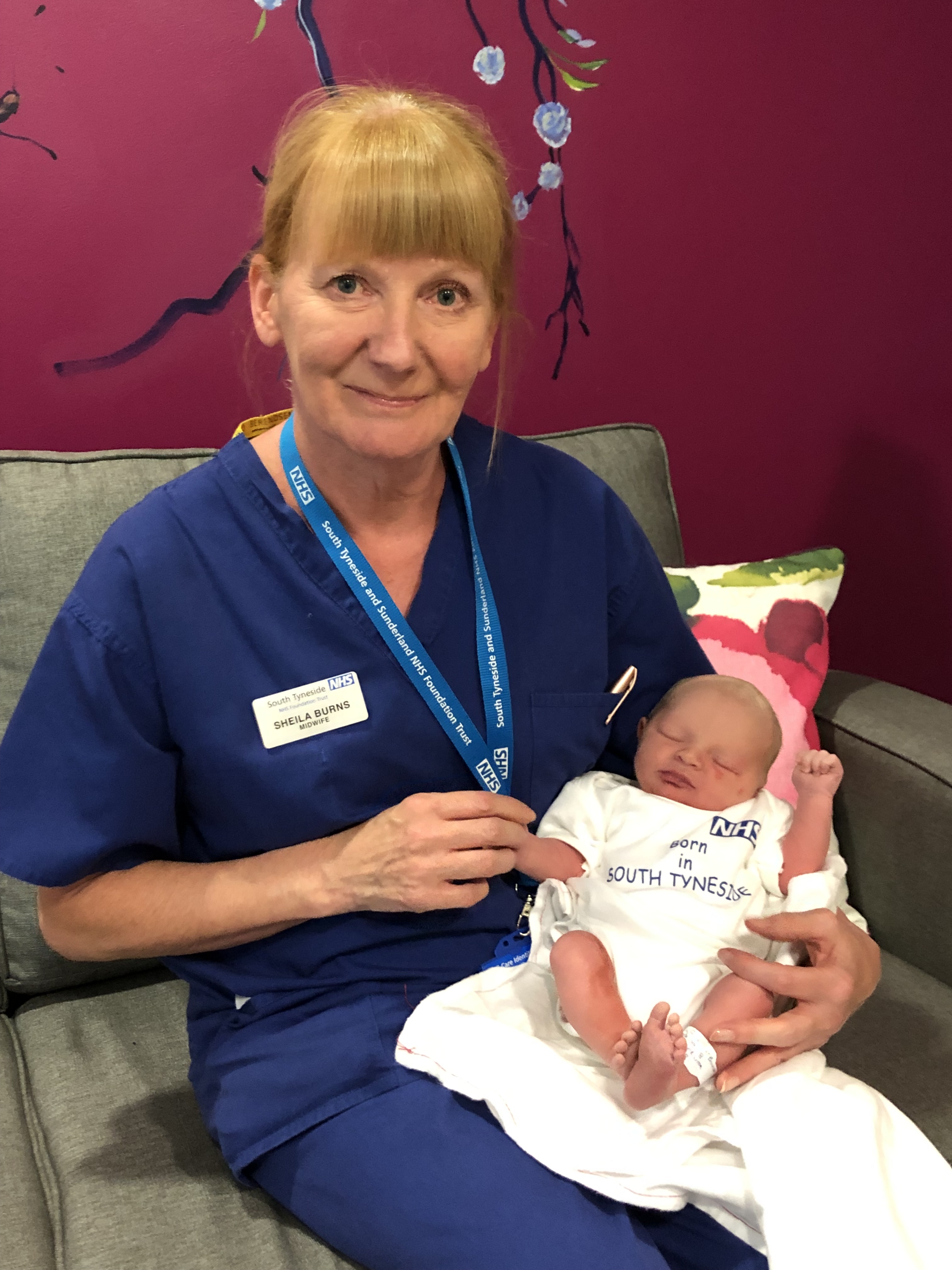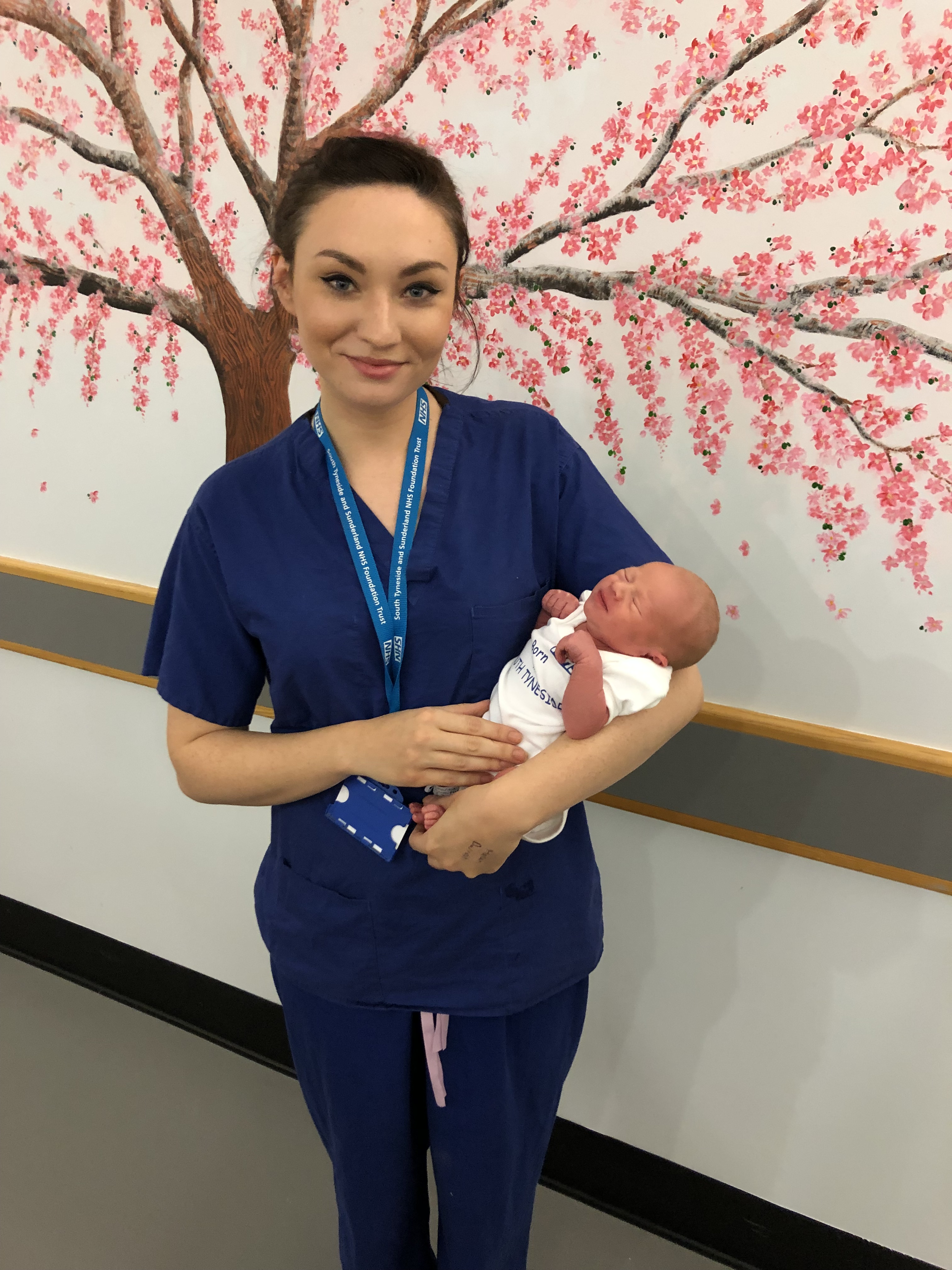 "I was given the option to go to Sunderland but I wanted to come here. I'm glad I did, I would definitely come back in the future."
Midwife Jacqui Ramshaw and Manager of the new midwifery-led birthing centre said: "We have had a brilliant first week at the birthing centre. We've welcomed three new babies and we expect another imminent arrival this afternoon.
"We've had lots of enquiries and visits, and I would encourage anyone who wants to come and visit our fantastic new facility to give us a call on 0191 404 1033 to arrange a visit and discuss the choices available to them."
All babies born in the new midwifery-led birthing centre in South Tyneside will be given a proud to be #BornInSouthTyneside baby grow as a keepsake from the hospital.
The centre offers mothers-to-be even more choice on where to give birth, as well as a safe alternative to giving birth in consultant-led hospital settings or at home.
With en-suite birthing rooms including a large room with a birthing pool and additional postnatal rooms, the centre offers women in labour a relaxed and homely environment. Partners are able to stay overnight and one-to-one midwifery support will be provided during labour by our team of experienced midwives.
For more information about maternity services in South Tyneside and Sunderland visit www.stsft.nhs.uk. Women who have a high risk pregnancy; for example if they are expecting twins, if their baby is in the breach position, or if they have experienced complications in this or a previous pregnancy, will be advised to give birth in the Trust's consultant-led unit at Sunderland Royal Hospital which is rated amongst the best in the NHS.