Published on: 12 August 2020
Enterprising Toby Medhurst may be only eight-years-old but already he's showing he could have a bright future in business.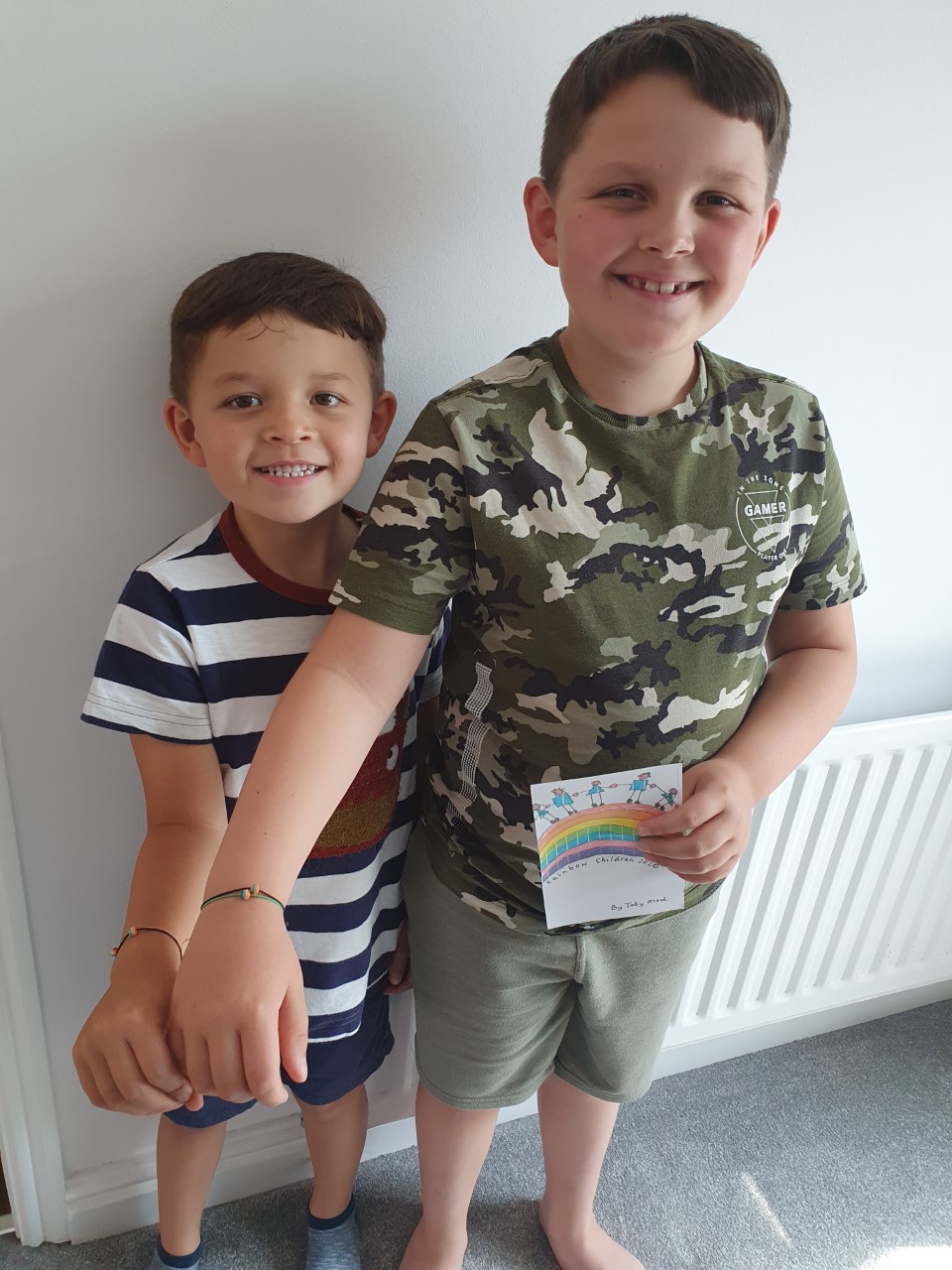 Starting with only £5, he has raised a fantastic £425 for the children's wards at Sunderland Royal Hospital by making and selling 'rainbow wish' bracelets.
The kind-hearted, little lad even made some of the bracelets specially for the nurses on the ward where he and his brother Sam were treated for breathing difficulties when they were younger to say thank you for the amazing work they do. He also made some for the young patients.
Toby was inspired after learning of the Virgin Money Make £5 Grow project, which gives young children the opportunity to take a loan of £5 to start their own mini business. It's usually done through schools and youth groups but Toby tackled it during lockdown from the family home in Philadelphia, near Washington, where he lives with mum Gill, dad Andrew and Sam, aged five.
He had to devise his own business plan and design his product. He decided to make rainbow wish bracelets as a reminder of the pandemic 'and of how special everyone is'. He wanted each person who bought one to make a wish when they put it on. He made the bracelets using string and beads and sold them for £2 each to family and friends through social media and collected the money through an online service.
He said: "At the start of my project, I decided I wanted to give any profit I made to the children's ward at Sunderland because me and my brother have both stayed there."
Due to the pandemic, only one parent can stay with a child on the children's wards. Toby added that he wanted to make the children happy 'because they can't see both of their parents in the hospital like me and my brother could'.
Mum Gill, who is a teacher at Hetton Primary School, said: "Toby did all the research and design himself and I am extremely proud of him for all of his hard work and his choice of where the money should go."
Derek Curry, South Tyneside and Sunderland NHS Foundation Trust's Directorate Manager, Paediatrics and Child Health, said: "I want to thank Toby for his kind donation and say very well done for putting together his business plan and designing and making his product. I am very impressed and I look forward to seeing him on Dragons' Den in the future. Our nursery nurses will use the money to buy toys and craft supplies for the children on our wards at this time when only one person can stay with them and other visitors are not allowed."