Published on: 29 July 2020
Parents of newborn babies being cared for on the Neonatal Unit at Sunderland Royal Hospital can now receive video updates when they are unable to be there. And when their child leaves the unit, they can download the videos to keep forever.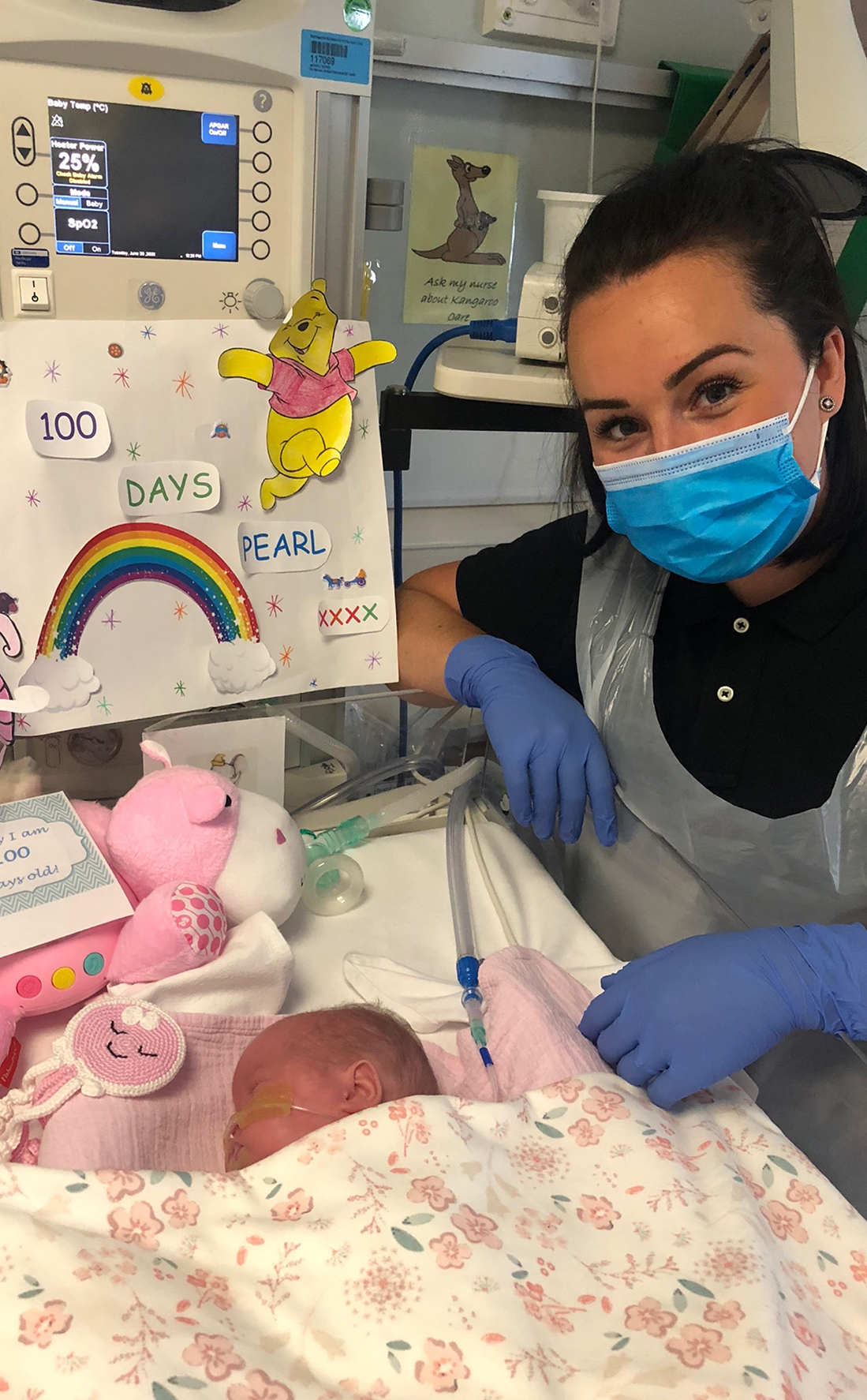 Using secure video messaging service vCreate, staff on the unit record and send the videos and can add personalised text. The innovative way of families receiving reassurance of babies' wellbeing and minimising separation anxiety has been introduced thanks to charity Leo's, which was set up by Teesside mum Lottie King in memory of her son, Leo, to help families who face the neonatal journey.
Neonatal Senior Sister Kristina Simmons said: "Watching the videos provides immediate reassurance and comfort and, in the long term, the videos will provide families with lasting memories.
"The feedback we have had so far has been really positive; families are over the moon and say it makes a huge difference to be able to see how the babies are progressing when they can't be there in person."
Khloie Lilley and her partner Jordan Monson, both 28, of Sunderland, are very grateful for the vCreate service. Khloie gave birth to daughter Pearl at Sunderland Royal on March 22nd – 16 weeks before her due date of July 13th. Pearl, who weighed just 1lb 6oz, was immediately taken to the Neonatal Unit. Khloie and Jordan, who also have a son, Archie, aged seven, recently took their daughter home but they will always be grateful for the video updates of the times when she was in hospital and they were unable to be with her.
Khloie said: "Pearl has had a few complications which have meant she has had heart surgery and laser eye surgery but she is doing really well. Everyone on the Neonatal Unit has been absolutely amazing in every way and we know she was always in good hands but it was a big help to us and it made us so happy to receive the video updates and messages showing us how she was doing. We could have missed out on so much but, instead, we have had the reassurance of seeing her progress. For instance, we have the video of the first time she opened her eyes. Our little boy wasn't able to meet her in hospital but the staff sent him a picture of her with a really long message and he was thrilled."
Lottie King, of Leo's charity, said: "We are funding vCreate at four hospitals in the North East at a cost of £15,000 a year and we're delighted that Sunderland Royal Hospital is one of them. Helping families to stay connected with their little ones if they are unable to go to the Neonatal Unit is very important and supports their mental health."
The purpose-built Neonatal Unit at Sunderland Royal Hospital provides the highest standard of neonatal care in a family-orientated environment. The unit is run by specialist doctors, nurses and nurse practitioners and facilities include special care cots and intensive/high dependency care cots.